The cream of the crop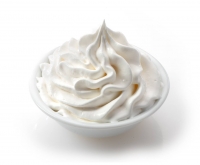 This is your opportunity to buy a development site in a premium position in a premium suburb that will demand premium prices, after all, the median house price is nearly $1.2m for the suburb. Sitting on 670m2 (approx) is a Queenslander that must be retained. Our proposal is to raise it, shift it, renovate it and build in under to create a nice home/townhouse and then develop two more at the rear. Based on nearby sales evidence we should be able to achieve $850-900k sale price per dwelling and equity gain of around $500k or 24%. Buyers low $900k.
The suburb is affluent, with prices reflective of the desirability of the location. Within a short walk are more cafes than you could ever need, buses, train, parklands, lifestyle attractions, supermarket and primary school. Within a short drive are two of Brisbane's most desirable schools. In other words, this property is located where most people dream of being. It is just 5km from the CBD.
We are trying to arrange an inspection of the house at the moment, so have not inspected, but we understand it requires a full renovation. This is fine - with the end values we are seeking, and the fact it will require shifting on site, a full renovation was always on the cards.

The 670m2 (approx) block is zoned LMR2 with potential for 2 storeys. It is mostly flat with marginal slope to the side and rear that should be easily accommodated for in the design with some minor fill. All services are where we want them.
Our initial sketches suggests we should be able to manage two new dwellings behind the existing house, all three should then achieve double garages, three to four bedrooms, large yards and upmarket finishes. This design has them on a body corporate though we will investigate freeholding either the front dwelling or all three as par tof due diligence. Two potential issues that may prevent this are the house width - despite being a 17m wide lot, the house is wide and may need to slightly cantilever the driveway, and the parking arrangement, with council insisting on open parks for visitors, whereas to achieve the desired end values we would want double lock up garages. For now our numbers assume the development remains on a body corporate.
We believe end values around $870k each is possible. This shows an equity gain of 24%, but the reality is $900k per dwelling isn't out of the question. You will need to ensure you achieve high finishes and tick the right boxes for upmarket owner occupiers, who will be the likely occupants.

This is a good one! Buyers around low $900k should call Justin on 0410511535.

Specifications

Proposed Offer:
low $900k

Site Value:
$680,000

Land Size:
670m2 approx

Dwelling:
3 bed 1 bath QLDer
Suburb Median Price:
Houses $1,195,000
Units $440,000
Source: API Magazine November 2016